Driving innovation for your business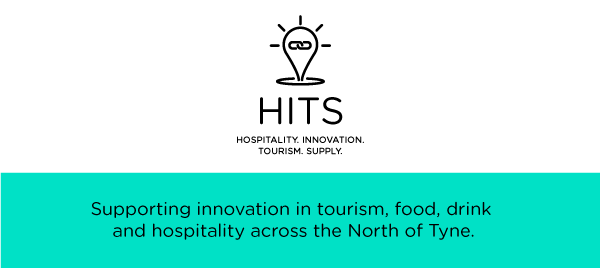 ---
The Hospitality Innovation Tourism Supply (HITS) programme, funded by North of Tyne Combined Authority, has now ended. The supply chain platform, podcasts, webinars and training resources are still available online. See below for more info and links.
---
North East England tourism and hospitality supply chain platform
BuySupply is a B2B supply chain platform that helps businesses in the tourism, food, drink and hospitality sectors to come together and explore commercial relationships. Designed to help make it easier for buyers and suppliers within the North of Tyne area to access opportunities, the platform enables suppliers to showcase their products and services and lets buyers publish opportunities and connect to relevant suppliers. Find out more and register for your free account at www.buysupply.directory.
---
Podcast: Driving Place Based Innovation
Our Driving Place Based Innovation podcast offers insight into how some of the world's most popular visitor destinations have used innovative solutions to make a real impact on the visitor experience. Each of the 10 podcast episodes features an organisation from the North East (including The Alnwick Garden, Nexus, Northern Pride and Tyne and Wear Archives and Museums) as well as global industry experts, offering their tips and advice on a range of topics from digital innovation to making use of data and collaboration. Find out more and listen at www.ngi.org.uk/podcast.
---
Beyond the Kitchen Table
Beyond the Kitchen Table is a specialised training programme aimed at small-scale food and drink producers looking to expand their business and become retail-ready. It helps business owners and leaders hone their offer ready for pitching to potential retail and foodservice partners. Covering subjects such as accreditation, packaging, finance, retail space, and foodservice requirements, this online course is made up of 12 video modules delivered by experts and business owners and is designed to help you along your journey towards becoming retail ready. Find out more and access the programme at www.uskillet.online/courses/beyond-the-kitchen-table.
---
Timeout Tuesday webinars
Our series of Timeout Tuesday webinars centred around important issues affecting business within the tourism, food, drink and hospitality sectors at the time of their recording in late 2022 / early 2023, including sustainability, finance and skills. Access the webinars at www.uskillet.online/courses/time-out-tuesday.
---
HITS delivery partners