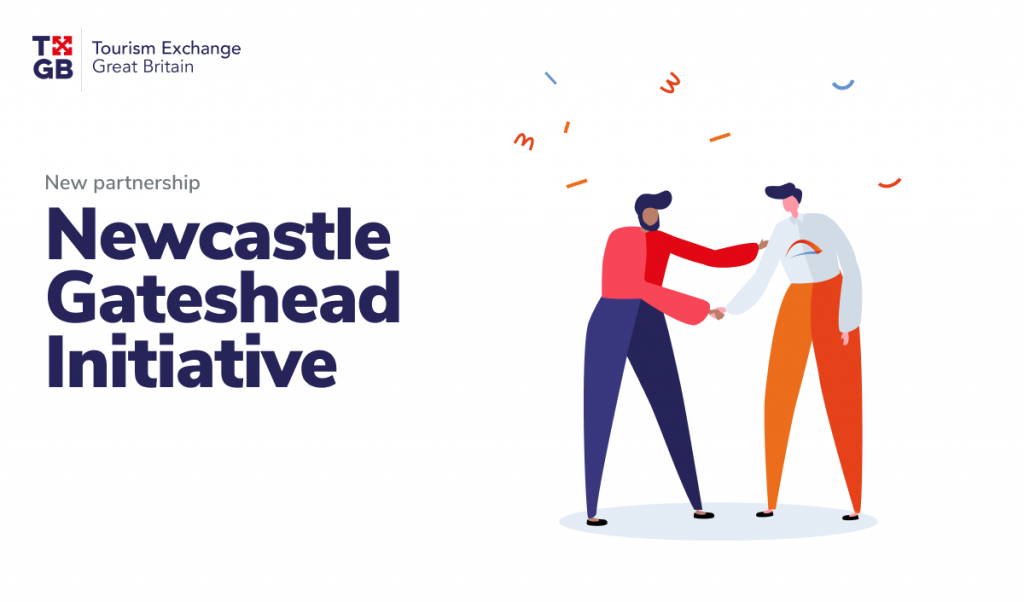 Increase tourism bookings online with NewcastleGateshead.com and TXGB
Get connected and take part today – it's quick and easy!

There has never been a more important time for tourism businesses to get online and bookable as we look to reboot the tourism sector in NewcastleGateshead. That's why we have teamed up with TXGB to launch our 0% commission destination recovery campaign to make it easier than ever for you to get online and sell your products via NewcastleGateshead.com and other distributors.

As people start planning to book their next holiday within the UK, we know they're more cautious than ever and we can expect them to plan and book the majority of their trip – from accommodation and transport to tours, events, attractions, experiences and restaurants – online before they arrive in the North East. Our brand-new website is just about ready for launch and we aim to feature more bookable product than ever before to fully represent what's on offer in our region.

This will enable tourists to both discover and book in one place, attracting more visitors and ensuring they make the most of every trip.
Key benefits:
Your bookable product will feature on the newly launched NewcastleGateshead.com to drive tourism in the area.  
You will be paid directly, in advance, by the consumer for all bookings made on our website, protecting cash-flow. 
You will receive the customer data in a GDPR compliant way, so you can develop a direct relationship with each customer.  
You can connect your pricing, content and availability via one of 75 booking systems, or directly.  
Until the end of 2020, NGI will forfeit its usual commission rate. In addition, if 50 or more tourism businesses sign up as a result of our campaign, TXGB will also refund its 2.5% commission – making it commission free!* 
*NewcastleGateshead Initiative's usual commission rate for our partners is 5.5% + VAT. This goes back into promoting and supporting tourism in the region. To provide this technology and automation TXGB charges a small booking fee of 2.5% + VAT. Commission is charged on a monthly basis on all sales.
"I am looking forward to the potential that TXGB holds for tour operators. Being able to upload my walking tour products easily and distribute them at a very low percentage commission to resellers means that more customers will be able to access my product, especially in a post-covid world."

Alex Iles, founder of Iles Tours
Get in touch
In the first instance, please contact Deb Bell deb.bell@ngi.org.uk who will connect you with the TXGB team.

Let's get our North East businesses bookable!