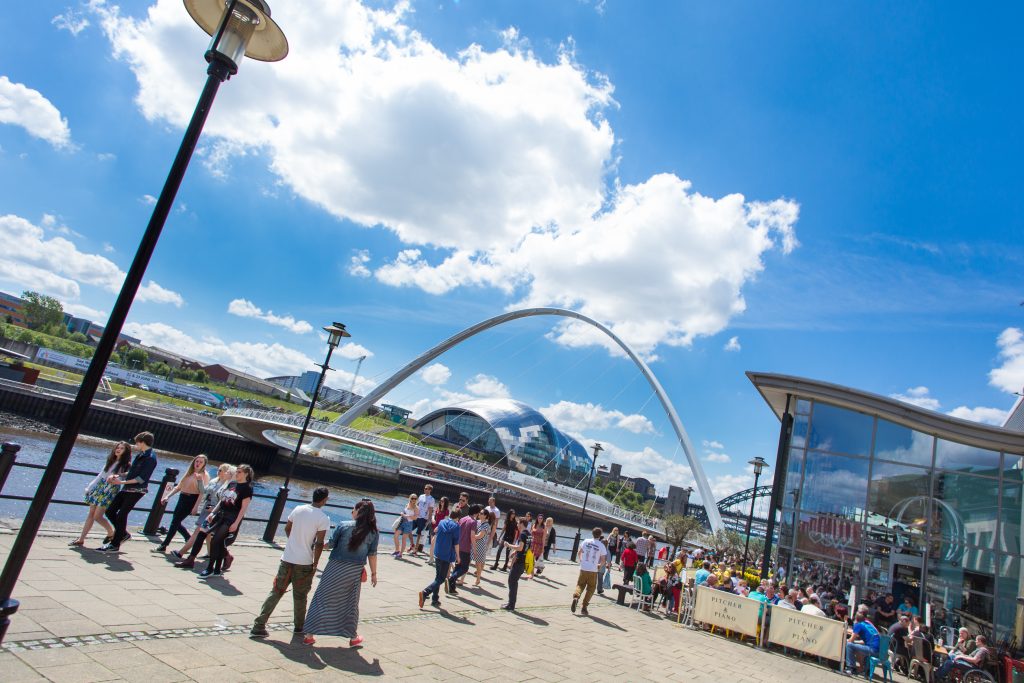 Things to see and do
Find the latest 'what's on' information as well as recommendations, reviews and guides on things to see and do in NewcastleGateshead by:
Encourage your staff to follow our channels to help them signpost visitors, to ensure they make the most of their time in NewcastleGateshead.
Image library
Download images of NewcastleGateshead to use in your marketing activity from our Flickr gallery.
Video
Looking for video footage to use in your marketing activity? Feel free to use the videos on our stock footage YouTube channel. If you'd like the video files, make a note of the clips you like and email us at info@ngi.org.uk.
Video call backgrounds
Use your Zoom and Teams meetings as an opportunity to share the beautiful icons and landscapes of NewcastleGateshead and North East England with potential visitors, investors or residents for the region. We've created a range of virtual backgrounds you can use.