Ensure your team is giving a warm Geordie Welcome to visitors by enrolling on our destination awareness workshop. As a partner of NewcastleGateshead Initiative, you benefit from significant discounts on course places.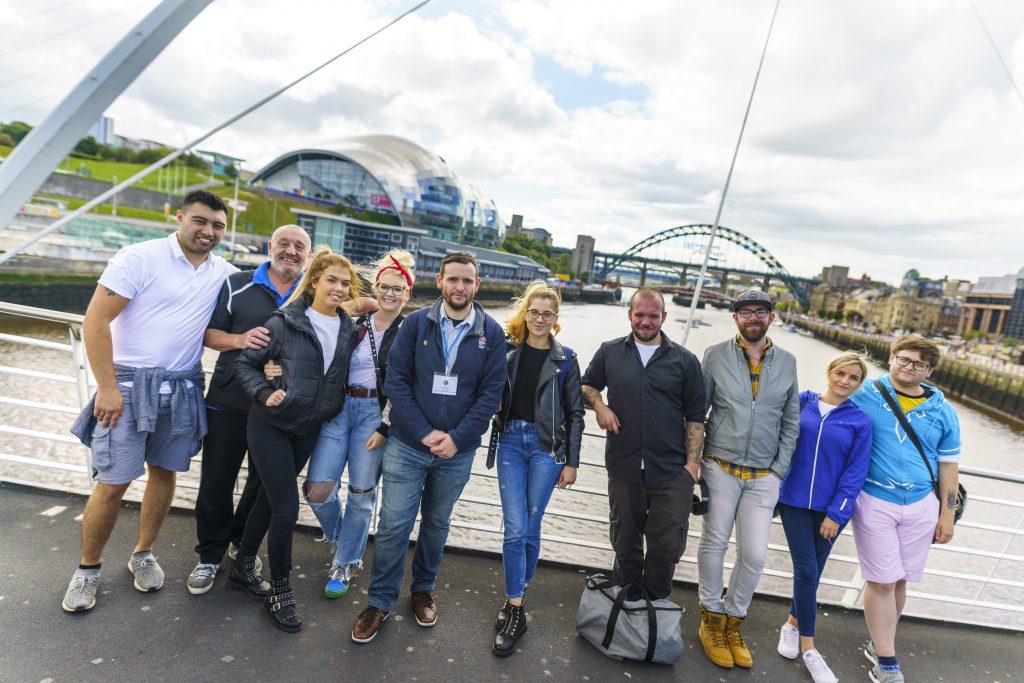 Next course dates
THERE ARE CURRENTLY NO WORKSHOPS. Please check back for information course dates in 2019/2020.
About the course
Welcome to NewcastleGateshead is a destination awareness workshop for front-line tourism staff and anyone who plays a part in welcoming visitors. It's a fun and interactive three-hour workshop which looks at:
Who our visitors are and why they come here.
The story of NewcastleGateshead.
The truth of where Geordies come from.
Our attractions, museums, galleries, theatres and sports venues.
Hotels, restaurants, nightlife and shopping.
Our stunning coast and countryside.
Festivals and events.
The workshop is accompanied by a walking tour led by our knowledgeable Newcastle City Guides, who provide an informative, fun and quirky view of the 'twin cities' of Newcastle and Gateshead. Your team member, whether born and bred here or new to the region, will get a new understanding and enthusiasm for why people visit.
The price of each workshop is £50 + VAT per person for NewcastleGateshead Initiative partners or £80 + VAT for non-partners. This includes lunch and refreshments, plus a certificate and Angel pin badge on completion.
Open workshops are available throughout the year. Please check here for the latest course availability and to book online.
Group or bespoke welcome training packages can also be arranged to suit your requirements. Please email info@ngi.org.uk for more information.
Practical information
Usual Agenda:
08:30 – 09:00 Arrival, registration and refreshments.
09:00 – 12:15 Workshop.
12:15 – 13:00 Lunch.
13:00 – 15:00 Walking tour.
All times are approximate, and a refreshment break is provided at 10.30am.
Cost: £50 + VAT per person for employees of NewcastleGateshead Initiative partners, or £80 + VAT for non-partners. Price includes lunch and refreshments, plus a certificate and Angel pin badge on completion of the training. Please note: If places are cancelled less than 48 hours before the start of the workshop, a charge of 50% of the course fee will apply.
Testimonials
Over 700 people have now completed a Welcome to NewcastleGateshead workshop.
"The best workshop I've attended in 25 years working in the industry, thank you!"
"I've worked in various cities across the UK and never seen any training like this, it's been great"
"It covered a part of my job (local tourist info) which is often neglected by most in-house training"
"This training has made me more enthusiastic about the area."
Complete the form below to book you place: