---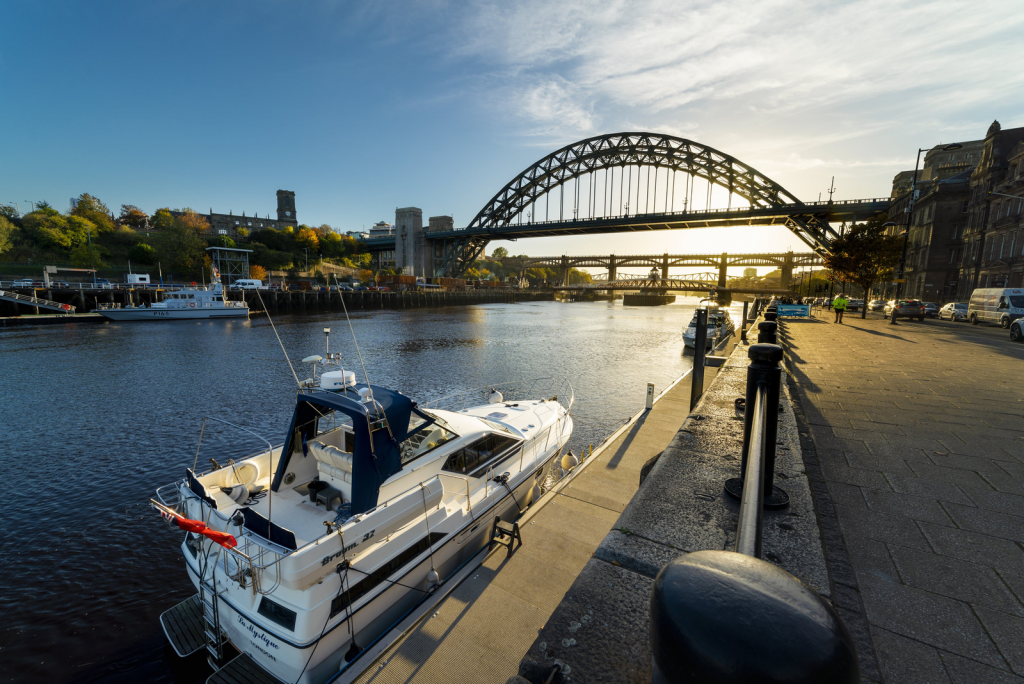 ---
Context
In November 2022 the North East was awarded funding from Visit England to deliver a pilot
Destination Development Partnership. The aim of this partnership is threefold:
• To increase the size and value of the North East visitor economy
• To deliver activity that is replicable by other LVEP's across England
• To prove the value of Destination Development Partnerships to DCMS and unlock
further funding for DDP's across England.
NewcastleGateshead Initiative are leading the DDP for the North East working closely with
Visit County Durham and Visit Northumberland with 5 key areas of activity in year one:
1. Product development
2. Sustainability
3. Business Events
4. Accessibility
5. Skills
To feed into years two and three a series of work packages will be commissioned in year one
of which this tender is a key deliverable.
---
Accommodation study requirement
Aim of the Study
To provide a robust evidence base, conclusions and recommendations to support the strategic
development of accommodation supply across the North East area. For clarity when referring
to the North East we are looking at seven local authority areas of:
           • Newcastle
           • Gateshead
           • Sunderland
           • Durham
           • South Tyneside
           • North Tyneside
           • Northumberland
Successful outcome of the study will provide a clear picture of the current accommodation offer
and recommendations for future development over short, medium and long term. This will
need to factor in key regional investment such as the new conference centre being developed
on Gateshead Quays and also key Government interventions such as statutory registration for
accommodation providers.
We would also seek the support of the successful consultant to develop proposition decks
based on the data that can be used to attract local, national and international investment.

Scope of the study
Analysis of current baseline and market trends
• Collate and interrogate existing information, data and literature and provide a
comprehensive commentary on the current accommodation market across serviced
accommodation, holiday lets, self catering accommodation, caravan and camping
including:

                 – Summarise background information on recent trends.
                – Summarise background information on current market conditions including
                  details of current occupancy in different locations across all accommodation
                   types
               – Understanding of the impact of major investments and events
               – Comment on the current provision in relation to leisure and business markets
               – Identify investment priority areas across the North East, in particular the impact
                  of The Sage ICC and requirements which this development brings.

• Identify the strengths, weaknesses, opportunities (gaps) and threats to delivering the
right type and scale of development.
• Undertake an audit of all accommodation across the geography outlined.
• Identify prospective operators/ investors and their attitude to investing in
accommodation product and match needs to willingness to invest.
• Identify any areas of over supply and strategic requirements to counter this.
• Review the accessibility of accommodation and make recommendations for improved
accessibility having regard to the national accessible scheme.
• Comment how the planning system can be linked to quality standards and support
strategic investment
• Comment on the potential for luxury development to support the growth of Newcastle
United FC and the opportunities this provides in markets such as Saudi Arabia and
UAE.
• Advise on projection of occupancy and rates in relation to expansion in the market.

The selected consultants will have access from the commissioning partners to
• Occupancy data (where available)
• Visitor profile research
• Other tourism data
• Business tourism statistics
• Background briefing material on recent accommodation developments
• Access to Destination Management Plans where available

Anticipated Outputs
We require a full written report of the evidence found through the study alongside provision of
proposition decks for potential investors. The report should contain breakdowns by local
authority area.

Timescales
We would anticipate a full report to be made available by July 2023.
Where can we help?
NGI and our partners are committed to expediting the work where possible by providing
introductions to key stakeholders as well as access to any date held by respective
organisations. This would include:
           • Occupancy data
           • Product audits showing current accommodation stock
           • Current investment pipelines
           • Visitor profiling data
Budget
We have set a budget of £50,000 exc VAT for the delivery of this work.

Tender deadline
We are seeking responses to this tender by 8th March 2023 at 5pm.
Contact
Proposals should be sent to Ian Thomas, Destination Director ian.thomas@ngi.org.uk Any
questions regarding the tender should be directed to the same email address
---
---