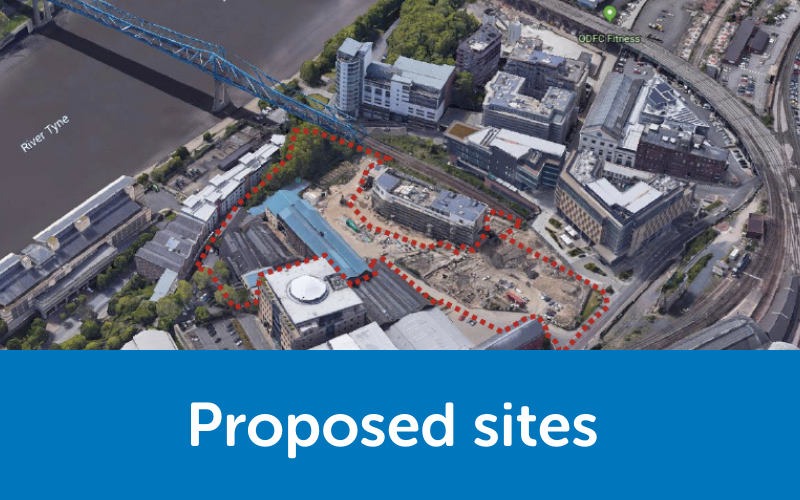 Stephenson Quarter
The Stephenson Quarter takes it names from father and son George and Robert Stephenson, founders of Robert Stephenson and Company Works. The company was established in 1823, and opened the world's first purpose built locomotive factory in South Street on Forth Banks in Newcastle – now known as the Stephenson Quarter
The Stephenson Quarter is currently in its second phase of regeneration consisting of the conversion of Grade II* listed building The Pattern Shop into 30,000 sqft of stunning office space, around 140 new build residential units, over 150,000 sqft of new build Grade A office space and 17,000 sqft of leisure/workshop/art space.
---
Forth Goods Yard
Forth Goods Yard (FGY) was the original passenger station location for Newcastle following construction of the Newcastle and Carlisle Railway in 1839.
GBR at FGY will create both the gateway and be the catalyst for the wider Forth Yards area, a 19.25 ha priority brownfield land site in the urban core of Newcastle upon Tyne.