Schedule of events
Our free events programme is based on the themes of resilience and innovation, and is shaped around the intelligence gathered directly from regional businesses. The events are delivered by business leaders who share their knowledge and expertise around resilience, innovation and the challenges businesses are facing as a result of COVID-19.
Citylife Business Support is a new service for SME's who have been adversely affected by COVID, helping them to adapt to new challenges and safeguard jobs.
The service has been set up by extending and bringing together expertise from across the city, including NGI. A free package of support will focus on enabling businesses to develop and implement new models of delivery to help them recover and plan for their future.
As well as this free events programme, eligible SMEs can also access up to 8 hours of free support from Business & IP Centre Newcastle (BIPC) 'Citylife Experts'. Click here to find our more.
Sign up to receive communication from Citylife as new webinars in the series are announced.
---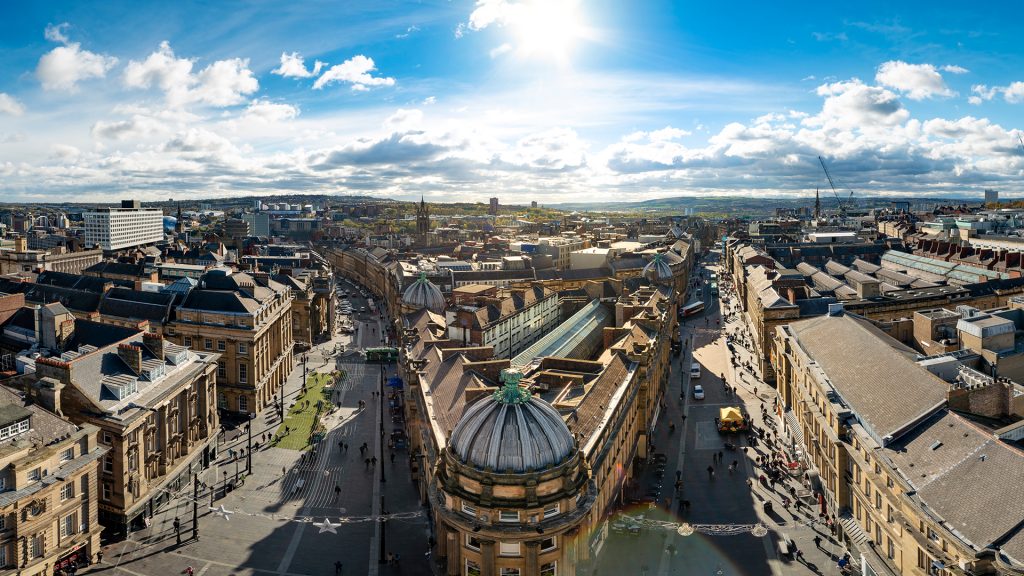 COMING UP
GX PROJECT BOOT CAMPS
---
GX Innovation Boot Camp
After the success of our first innovation boot camp we are considering running another short, structured programme to strengthen recovery and maximise the success of innovation development.
These sessions will include:
• A series of three two-hour online group sessions delivered in an online workshop style.
• The focus is on helping participants to develop and execute their innovation opportunities.
• Facilitated by industry-proven innovation experts.
• Support between sessions provided by GX Project staff.
• For SMEs of up to 250 employees with ambitions to grow through development of new products or services.
---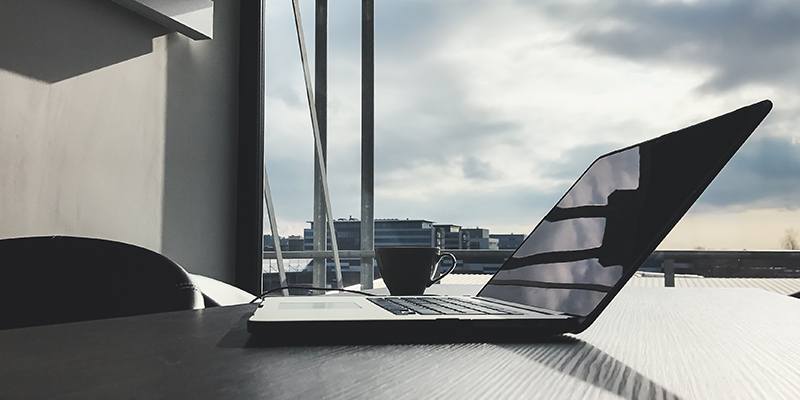 WATCH BACK
Public Health update
On this webinar we hear the latest update on the public health situation in the region. Gerald Tompkins, Public Health Consultant at Gateshead Council, gives an update on the current regional public health situation and what the picture looks like in the short, medium and long-term future.
---
How educational visitor attractions are adapting and innovating to reopen
With 1 in 5 businesses not looking to reopen until August or September, it is clear there is uncertainty and challenges, particularly in the tourism sector. Mark Brassell, Director of Alnwick Garden, and Linda Conlon, Chief Executive of the International Centre for Life, which is home to Life Science Centre, outline how their respective organisations are adapting and innovating towards reopening.
---
Accessing grants & funding: Creating an innovative, digital pitch
Estelle Blanks, Executive Director of Innovation Supernetwork NE, takes businesses through the steps necessary to take a product to investors and funders. Whether your business is seeking a private investor or major government funding, success can depend on your ability to communicate your product and its commercial potential to the decision makers. This webinar takes you through the information an investor is looking for, how to get investor ready and how to create a digital pitch deck for Investor presentations.
---
The impact of reopening on Public Health
Hear the latest update on the public health situation in the region. Eugene Milne, Director of Public Health at Newcastle City Council, talks speaks about the local public health outlook after the reopening of hospitality businesses and the current situation with local lockdowns.
---
Emerging tech for a re-emerging region
The founders of the Locale app provide more details on how it helps move people around the city's venue whilst enabling social distancing and how it could help your hospitality or tourism business. NGI's Director of Leisure Tourism Ian Thomas also outlines how the organisation is taking an innovative approach to supporting the tourism and hospitality sector.
Reopening: A Public Health Update
Watch this webinar to hear another update on the public health situation in the region. As hospitality businesses get ready to reopen and Leicester goes into a local lockdown, Alice Wiseman, Director of Public Health at Gateshead Council, gives an update on the current local public health situation and how these changes will affect the situation.
---
We're Good to Go industry standard and TXGB digital marketplace for tourism
Find out about two national schemes and how they could support your business as the tourism industry sets to reopen on 4 July.
Hear from VisitEngland about their work on domestic recovery, including the We're Good to Go industry standard.
Hear more about TXGB, the UK's digital marketplace for tourism, brought to you by VisitEngland. James Berzins, Director of TXGB, explains how businesses across the UK are taking part in the market and benefiting from the free support on offer.
---
Public Health update
Hear an update from Eugene Milne, Director of Public Health at Newcastle City Council, on the public health situation in the region. Eugene gives an update on the current local public health situation, using Newcastle as an example, and how the evidence being gathered is informing decision making.
---
Digitising in the cultural sector – necessity and opportunity
Hear from Sarah Younas, at Tyne & Wear Archives & Museums, and Jon Weston, from Sunderland Culture, who tell us about how their venues have moved online during lockdown, finding the right online content to engage an audience and plans for reopening.
---
Adapt to survive
This session draws from McKinsey, the World Health Organization and others to share information about the emerging business landscape we find ourselves in, as well as measures that you can immediately put into place after the call to better position your organisation.
The focus is on the next 90-days; financial measures you must take and the considerations to give to pivoting your offerings quickly.
---
Public Health Briefing
Hear the latest update on the public health situation in the region. Alice Wiseman, Director of Public Health at Gateshead Council, gives a briefing on the current public health situation in Gateshead and how the evidence being gathered is informing decision making at a local level.
Alice discusses the position that we are in now and areas of concern and challenges moving forward.
---
Opportunities and challenges with the ageing audience
Nic Palmarini, Director of the National Innovation Centre for Ageing (NICA), and Abigail Pogson, Chief Executive at Sage Gateshead, discuss what the current sentiment might be towards travel, which tech and digital experiences are engaging an ageing audience, and, moving forward, how leisure and travel habits may change and what businesses can do to adapt and innovate for future visitors.
---
What Big Data is telling us about the future of tourism
As the tourism industry has responded to the impact of the Coronavirus, data and insight has been critical in helping with decision making and strategic thinking. A number of regional companies are at the forefront of using data gathering to support and inform the future of our towns and cities and their tourism offering.
Hear from The Urban Observatory and Wordnerds about what big data is telling us and what the future might look like.
---
The Economic Picture from the Bank of England
On the 7th May 2020 the Bank of England published this quarter's Monetary Policy Report, the first since the UK lockdown.
In this webinar, Gareth Harrison, Deputy Agent for the Bank of England in the North East, talked through the figures and what they mean for the economy and North East businesses.
The Monetary Policy Report (May 2020) can be found here
---
Cashflow planning and funding opportunities
In this webinar, Stephanie Davidson from UNW discussed cashflow planning and what funding opportunities are currently available. Hear how businesses can adapt their forecasts, why this is so important and additional considerations that need to be taken.
Stephanie also talked through the government funding initiatives, such as CBILS, that are available and what other funding is out there.
---
How to set up and market a successful ecommerce business
Experts from Leaf Grow and RetroFuzz as they discuss how to set up an ecommerce business.
The webinar covers the ease, opportunity and do's and don'ts of setting up and marketing a successful ecomm business. From Shopify store set up, to fulfilment and Facebook marketing, this will be a 360 view of everything you need to know about ecommerce.
---
Contracts, managing supply chain issues and the role of directors
Learn about the legal implications of event cancellations, managing supply chains and the role of directors in these financially unstable times.
Ward Hadaway also discuss the role and responsibilities of directors in these extremely unstable financial times.
---
The latest update on furlough
Roisin Patton from Ward Hadaway gives an update on furlough. She talks to us about what has changed in the last couple of weeks and how this could impact you or your business.
---
Responding to challenges and plans for restarting
Simon Laing, founder of CBK's Adventure Co., and Sally Dixon, assistant director at Beamish Museum, discuss how their businesses are responding to the current climate and how they are planning for the future.
---
The New Tourism Landscape
On this webinar Sarah Green and Ian Thomas from NewcastleGateshead Initiative discussed the issues that tourism businesses are seeking to overcome and what the new normal might look like.
Hear about insights being gathered direct from the industry, the challenges being faced and the opportunities moving forward.
---
Positive Ways to Keep Your Audience Engaged & Crisis Comms
This webinar looked at the importance of communications during covid-19.
Whether you're a software company or tourism business, learn how to engage with your audiences, remain visible and communicate difficult messages from communication experts.
---
Maintaining Employee Engagement
Therese Liddle from NRG shares advice on how to keep both existing employees and future talent engaged. She provides practical advice on how companies can manage and continue their recruitment process during this time.
---
If you would like to be involved in any of the webinars or have any ideas please contact Nathan Shrubb
---