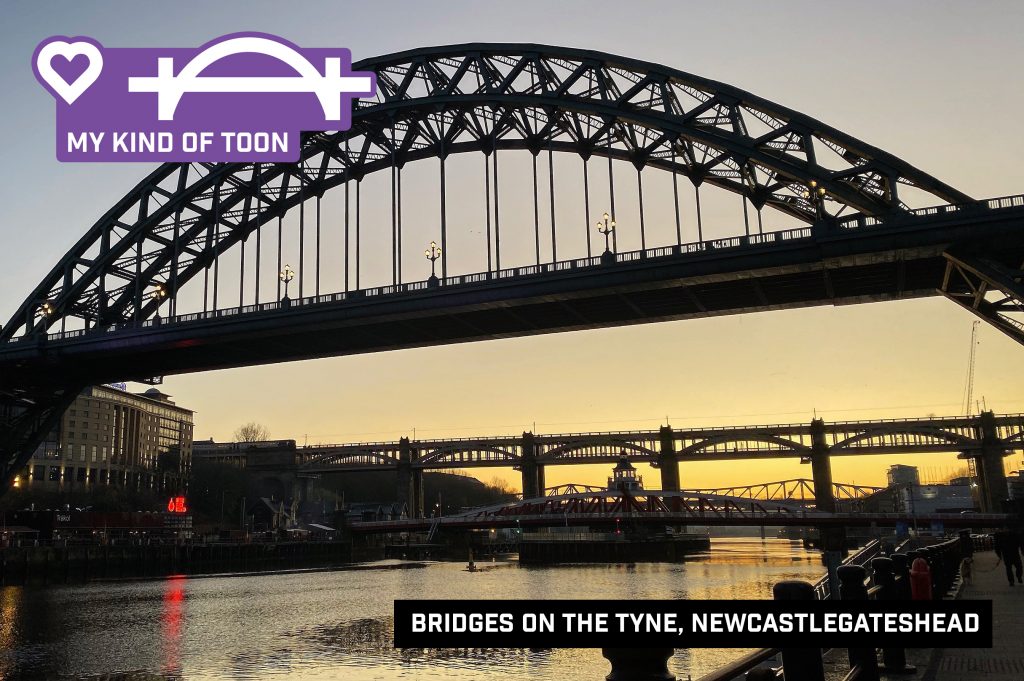 NewcastleGateshead Initiative has launched a new local campaign aimed at supporting the North East's £5bn tourism economy.
About the campaign
'My Kind of Toon' is targeted at residents in NewcastleGateshead and the wider North East, encouraging them to champion the region's tourism and hospitality businesses. The campaign will run across NGI's leisure tourism channels, including Twitter and Instagram and will utilise customer-generated content to raise the profile of tourism businesses and inspire residents to visit new places.
A newly redesigned visitor information website, newcastlegateshead.com, with enhanced personalisation features has also just been launched to help promote the region. Residents and visitors can discover new places to visit with the Experience Finder and design their own 'My Kind of Toon' with a new Trip Planner tool.
Launching this summer, the campaign will be an ongoing theme for NGI's leisure tourism digital content. Everyone who loves Newcastle, Gateshead and North East England is encouraged to be an advocate of our amazing local businesses and by sharing their reviews, images and videos using #mykindoftoon, NGI can use this content to inspire new visits to these businesses and help audiences from further afield make informed decisions while planning a visit to the area.
User-generated content collated through the campaign will be curated and shared via social media, email and at www.newcastlegateshead.com/my-kind-of-toon.
How to get involved
Show your support for our tourism businesses by sharing what you love about NewcastleGateshead and the North East using #mykindoftoon on social media.
Ask your staff and customers to share reviews, photographs and images that show why your tourism business makes them think 'NewcastleGateshead is my kind of toon'.
Download some of our campaign assets (below) to use on social media or emails to your staff and customers. Or you can create your own using the My Kind of Toon sticker.
Remember, we want to see your photographs, videos and reviews – the content doesn't need to be professional, it just needs to show your experiences of places you've visited in North East England which you'd recommend for a day trip or short break.
Downloads