Rediscover nature on your doorstep with a visit to WWT Washington Wetland Centre this May half-term.
Come rain or shine, our 103-acre site is the perfect place to begin safely exploring the great outdoors once more, with unforgettable animal encounters, wild wetland walks and stunning scenery to suit all ages and needs.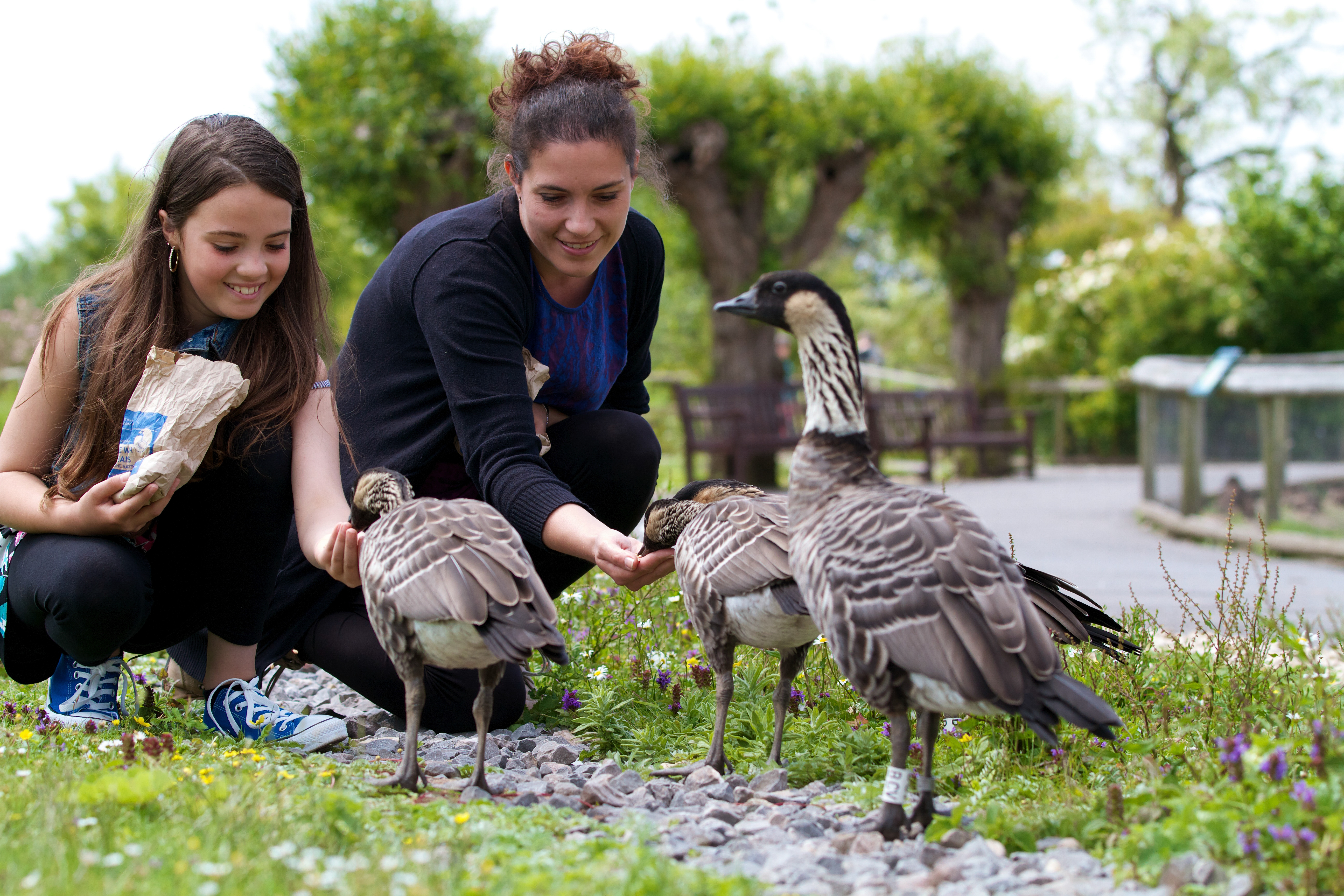 PR and Marketing Executive Leanne McCormella said: "With spring life blooming all around, families visiting this half-term will find themselves in the perfect place to reconnect with nature after a difficult few months.
"They can enjoy wide open spaces bursting with wetland wildlife, including fluffy goslings on our waterways, colourful butterflies and flora emerging in our meadows and wild otters or roe deer using the Saline Lagoon.
"Our newly reopened bird hides also offer stunning close-up views of breeding waders such as avocet and common tern in action, with elaborate courtship rituals, nest building and hatching young on Wader Lake.
"And our resident Asian short-clawed otters and pink Chilean flamingos can be seen throughout the day, as well as our wonderful collection birds, some of which can be fed by hand with corn.
"During this past year, we've never felt more acutely our absolute need to be connected with the wild world – and we know our returning visitors feel the same.
"Being able to welcome them back has been such a joy and we – and our wildlife! – can't wait to see even more happy, smiling families enjoying our beautiful site."
Washington Wetland Centre has been accredited with the 'Good to Go' stamp of approval, which means the site is operating within government guidelines and public health guidance for managing coronavirus risk.
Visitor numbers remain restricted and a booking system is in place for all visitors, including members, essential helpers and children under 4.
Plus:
✔️ Hides are open with restrictions/management in place
✔️ Play area is open and cleaned regularly
✔️ Café is open 10am – 4pm daily serving soups, pasties, cakes and ice creams with limited seating indoors, outdoor seating on the veranda and picnic benches throughout the grounds. A new Kiosk offer is also available at weekends and during school holidays
✔️ Gift shop is open
✔️ Hand-feeding our birds has restarted, with corn purchased from the admissions team
✔️ Accessible portable toilets are open near the play area
✔️ Wheelchair hire is available
✔️ General cleaning regime has increased and hand sanitiser is available across site
✔️ Guaranteed outdoor fun for everyone! 😆
For more information and other news, please visit wwt.org.uk/Washington