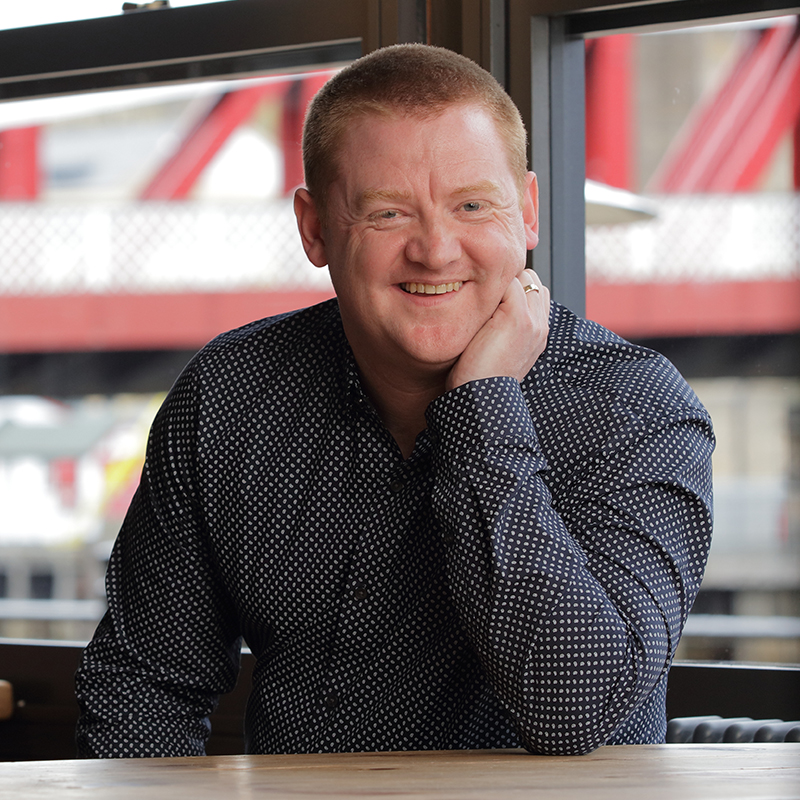 Ian Thomas
Ian has been with NGI Solutions since the business started 5 years ago. Starting as Research Manager, Ian is now Associate Director and retains a keen eye on our strategy of being an insight led Research, Marketing and PR Agency.
Ian has more than 18 years of research experience and has worked with many NGIS clients to turn research and data into actionable insight for their business. Ian is a Member of the Market Research Society and also a Prince 2 Project Management Practitioner.
Ian has led on a wide range of research projects including face to face and online surveys with users of Tyne Tunnel to inform development of the customer experience, moderation of focus groups and strategic insight into e-communications for SSE and Event Impact modelling for events such as Great Exhibition of the North, Leeds International Festival and the Tall Ships in Sunderland. Ian has also helped a number of Business Improvement Districts across the UK to make better strategic decisions using data.
Outside of work you will usually find Ian on the terraces at the Stadium of Light still believing at the age of 41 that he has a chance of being a player on the pitch or in a dance hall somewhere round the North East proudly watching his daughter dance in competitions.
---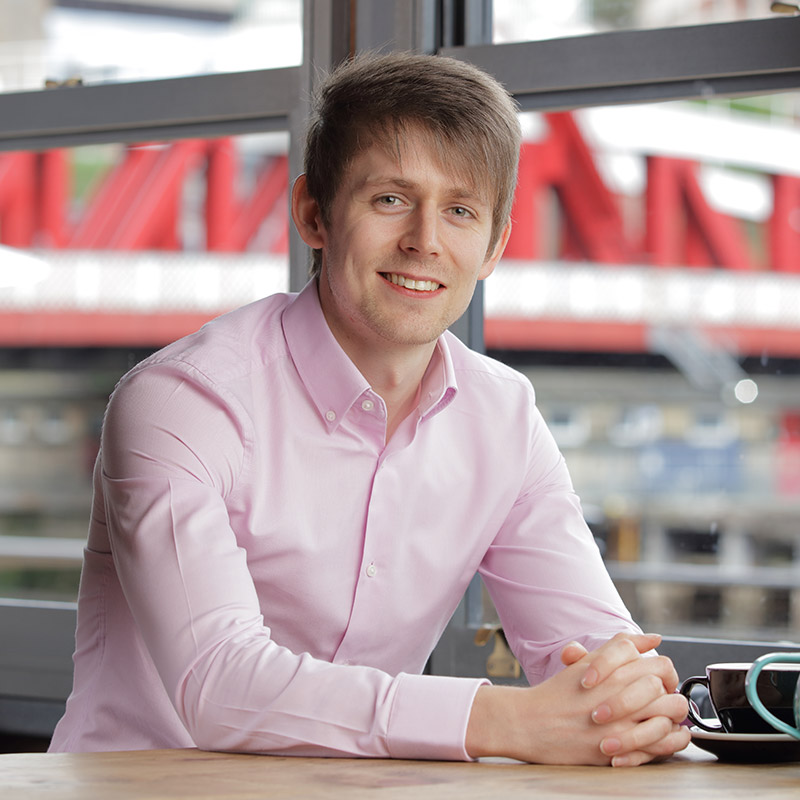 David Bowe
David joined NGI Solutions in 2019 as our Research Executive. A graduate of Newcastle University, David worked in Strategy and Product Innovation for a North East based housing association before joining NGI Solutions.
A dedicated research professional with experience in data analysis, horizon scanning, and product development, David is passionate about helping individuals and businesses make informed, data-driven decisions.
A proud local of Newcastle, David can often be found in town or on the Quayside, sampling local beers and talking about football, boxing, and mixed martial arts. Aside from that, David is an avid hiker and outdoor enthusiast.
---
Shelley Johnson
---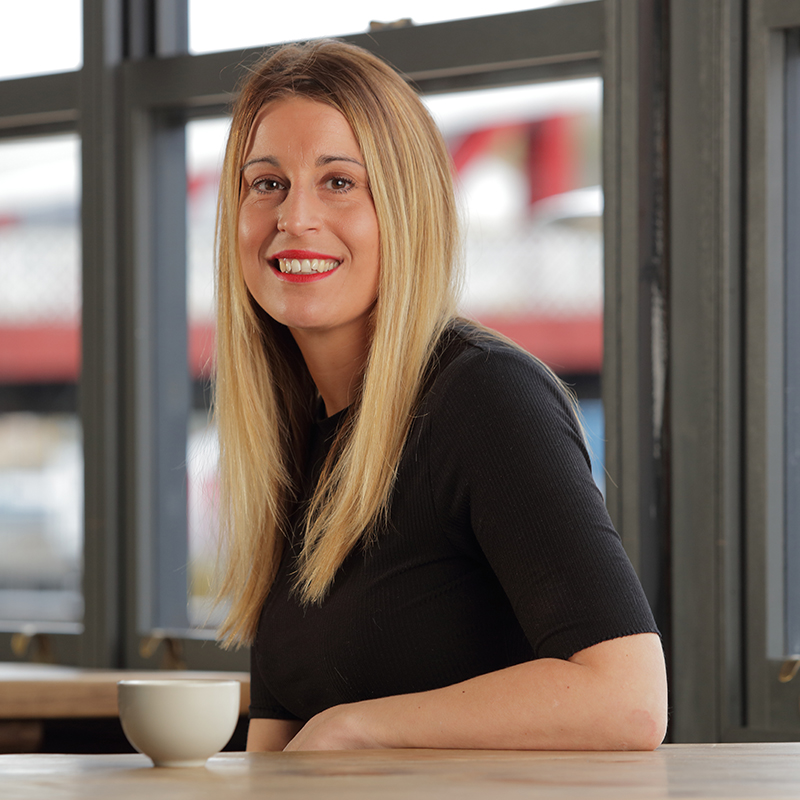 Kelly Gleadow
Kelly joined the NGI solutions team in 2018. After graduating in 2003, she started her career in advertising, working for a leading city centre agency. She then went on to work for one of the largest housing associations in the North East for almost 8 years.
Kelly leads on marketing and communications for Invest Newcastle and is responsible for developing and delivering their marketing strategy and wider communications activity to secure new jobs and investment for the city. She puts her experience to use delivering PR for clients such as Newcastle Helix and The Biosphere.
A born and bred Geordie with an infectious passion for the region. A big ambassador for mental health awareness in the workplace with a love for art, festivals, music and running.
---
Lisa Kelly
With ten years' marketing experience, Lisa is our Digital Marketing Manager, and has a unique blend of agency and in-house digital knowledge.
Her previous expertise includes working for B2C brands such as Pink Boutique, Flybe and Warner Bros, public sector bodies including Sunderland Council and charitable organisations such as Traidcraft. Passionate about driving measurable ROI, Lisa has a key interest in SEO and content marketing, paid social and affiliate marketing.
Lisa is a true social media enthusiast and loves catching up on the latest content. And it's certainly paid off for her; a Facebook page she managed was named the 'most loved UK brand on Facebook in 2018' by SocialBakers.
---
Finlay Magowan
Finlay joined NGI Solutions in 2017 as Media and PR Manager. After graduating with a degree in Modern History and Politics from the University of Liverpool, Finlay has gone on to gain a wide range of experience working in PR agencies across the North East. He has worked across a variety of sectors including education, healthcare, professional services and fintech. Finlay has experience of working on both B2B and B2C campaigns with key skills including media relations, copywriting and social media strategy.
During his time at NGI Solutions, among other projects, Finlay has worked on a PR campaign for marine insurance giant North P&I and the launch of the Newcastle Ambassador Programme – a project with Newcastle City Council that directly supports work to encourage inward investment, stimulate local pride and attract and retain talent in the region.
Outside of work Finlay enjoys playing rugby and watching as much sport as he can.
---
Hannah Lambert
Hannah joined NGI Solutions in 2016 as our Digital Marketing Executive and has gone on to become the team's Digital Content Manager. Hannah is responsible for all things content including social media, website content and email marketing.
Hannah has practical expertise in integrated digital campaigns with specialist knowledge of social media and content marketing, delivering digital campaigns for NewcastleGateshead Initiative as well as supporting a range of NGI Solutions clients. Hannah took a lead on content planning, creation and delivery across multiple channels for a range of projects including high-profile campaigns Great Exhibition of the North and Hadrian's Cavalry. Hannah delivers training in social media and content marketing for organisations including Sleeperz Hotel who have limited resource or require additional expertise.
Hannah is an avid bookworm but is far from a silent reader! She likes nothing better than chatting about her latest reads and comparing notes but finds it hard to pick just one favourite. The Sister by Rosamund Lupton or A Thousand Splendid Suns by Khaled Hosseini are two such favourites which have always stuck with her and are top of the list when people ask for recommendations.
---