PROTRAINING is a leading training consultancy offering award-winning business games, simulations and discovery maps since 2003.
Become a PROPRESENTER with PROTRAINING's Ian Murray. "Not too many training programmes lead to immediate skill upgrade – unlike your PROPRESENTER programme which ensures you leave the room with something tangible that can be
...
Read More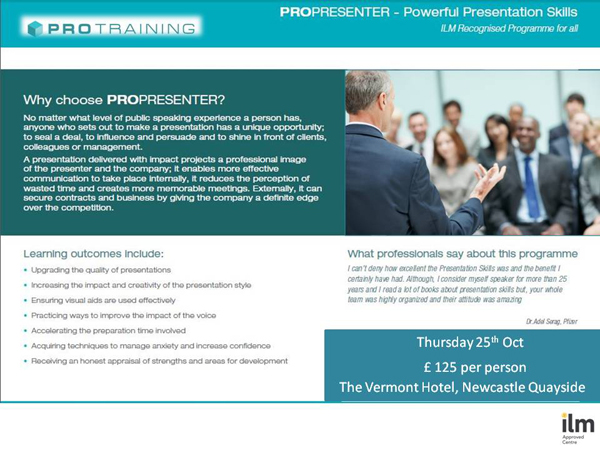 What is PROPRESENTER? PROPRESENTER – Powerful Presentation Skills is one of our signature courses and is a consistently popular choice for many of our clients, not only because of its high quality but also
...
Read More